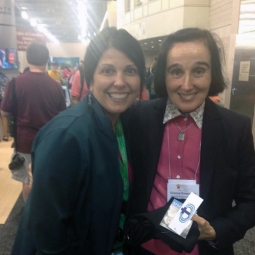 "It's an innovative way to participate in the New Evangelization," says Darla Wainscott of her exclusive clothing line.
"Put On Christ Apparel and Accessories is to the clothing industry what religious medals have been to the jewelry industry. We are a new take on the outward expression of one's Christian faith."
"Put On Christ" came into being just when athleisure sportswear was beginning to take off. Apparel with the comfort and ease of exercise clothing but designed for everyday use, "athleisure" wear won over consumers with the message that workout attire wasn't just for the gym. 
Read more here.