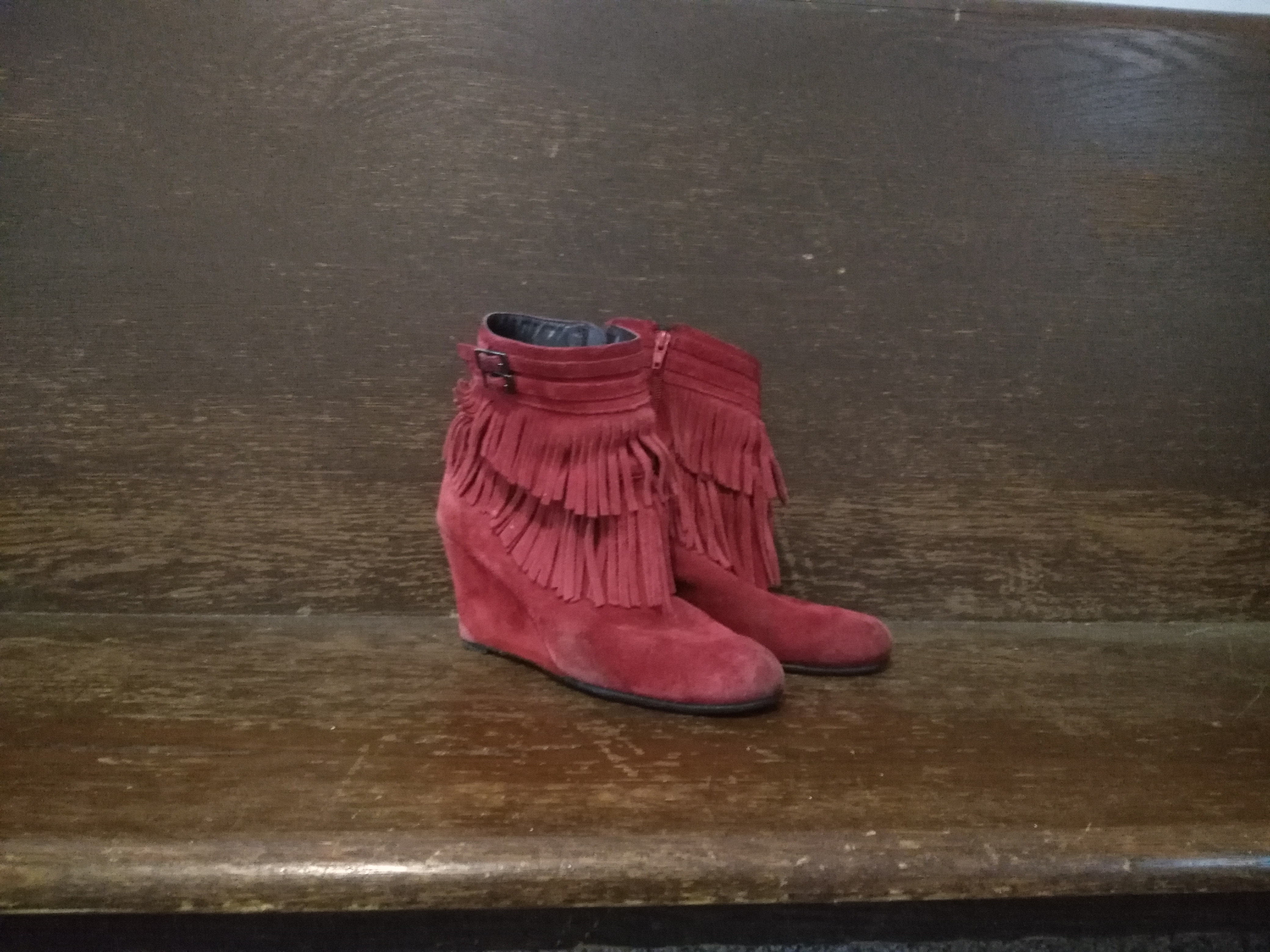 I was at the National Shrine of Czestochowa with hundreds of other women who had participated in our diocesan women's retreat. Sitting next to me in the pew was a young religious from the Sisters of Life. The retreatants had just finished reciting the Divine Mercy chaplet, and I was getting ready to leave the church. Suddenly, the young Sister leaned over and said, "I have to tell you, I love your boots!" She went on to tell me that leaving behind the things of the world hadn't been too difficult for her. But she still felt the pull of fashion.
"Sometimes I'll tell someone that I like her dress," she admitted with a laugh. "But I never know if the person will be pleased by the compliment or offended because it came from a habited sister!"
I was tickled by Sister's compliment, and even more so by her candor. Although it's hard to imagine anyone taking offense at kind words spoken by a sweet sister, I'm sure that such a thing has happened. And, no doubt, some folks have similarly been affronted by compliments given to them by people who don't wear habits. It seems that no matter who you are, offering a compliment involves some degree of risk. After all, the object of your compliment might think you're being opportunistic or sarcastic or meddlesome. Or he might think you're just weird.  
Read more here.