Lisa Hendey made me do it.  So did Mark Shea, Donna-Marie Cooper O'Boyle, and Karina Fabian.  Those four star bloggers spoke at the 2010 Catholic Writers' Conference Live on the topic of "Making the Most of Your Blog."  Their know-how and enthusiasm inspired a roomful of would-be bloggers, and their commitment to using the internet for Christ had the audience cheering.   Could I feel anything but empowered to go forth and blog?
And blog I did, mere days after I walked out of that conference room: I started up "A Perpetual Jubilee," a happy blog that I maintained for over two years.  (If you missed APJ's posts the first time around, fret not; you can read them here.)  In 2013, I closed down "A Perpetual Jubilee" and soon afterward created a website called "The Catholic Vegetarian."  (Some of the material from that now-defunct website was re-homed in my eBook, "The Catholic Vegetarian Rocks Dinner for Twelve," which you can download here.)
But this eponymous website/blog is a keeper.  It contains snippets and links to most of my published writings from recent years, and it's also home to a merry batch of posts, along with some photos that I hold dear and a smattering of random oddments.
But wait, there's more.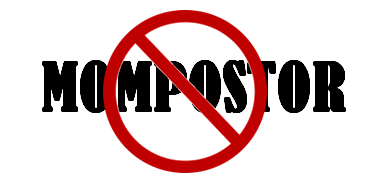 A recurring theme on this blog will be the "impostor syndrome."  Although much print and discussion have been dedicated to the subject of impostor syndrome among high-achieving professionals, I have yet to find material that addresses impostor syndrome among mothers.  I'd like to give some press to the issue right here on this blog, as well as start a dialogue with mothers who identify with impostor syndrome. In order to facilitate discussion, I've coined the terms Mompostor™ and  Mompostorism™.
I've had plenty of personal experience with Mompostorism™, having suffered from it during most of my thirty-odd years of parenting.  Over three decades, I was surprised to find that, regardless of their age or mothering experience, many of the mothers I came to know were themselves Mompostors™ dealing with crippling feelings of inadequacy. A silent and subversive condition with no external symptoms, Mompostorism™ isn't easily recognized, so I suspect that it's much more common than people realize.
Whether you struggle with Mompostorism™ or are, like me, a recovering Mompostor™,  I'd love to hear from you!  Please share your thoughts on this post, and be sure to subscribe to this blog and stay updated on our ongoing discussion.