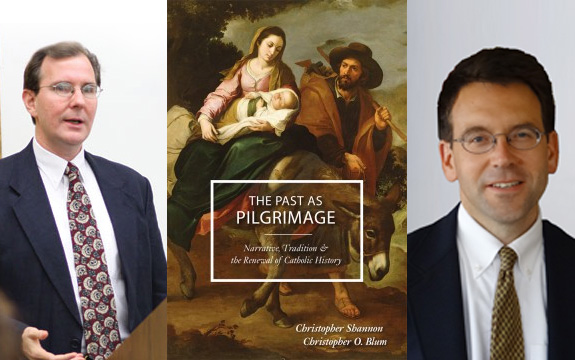 The Past as Pilgrimage: Narrative, Tradition and the Renewal of Catholic History (Christendom Press, 2014) presents a compelling argument for the importance of a Catholic worldview in the study of history.
Authors Christopher Shannon, professor of history at Christendom College, and Christopher Blum, academic dean and professor of history and philosophy at the Augustine Institute, recently discussed their book with the Register.
Why is a Catholic vision of history important?
Blum: What we believe about the nature and destiny of the human race shapes our view of history and vice versa. Christians hold that the human story begins at creation, turns upon the life, death and resurrection of Jesus and will come to an end with Christ's second coming. If the story that we tell about mankind does not have that beginning, middle and end, then we are not thinking as Christians should. And if we are not thinking as Christians, then we will have a hard time living as Christians.                                                                                                                                                                                                      

Read more

here.