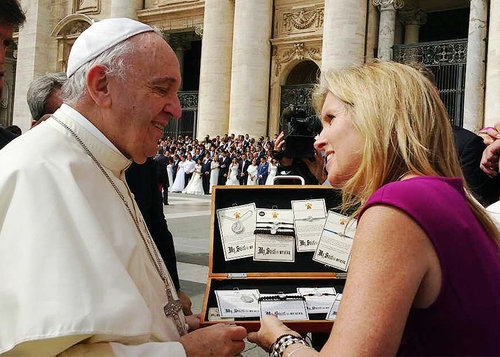 "Prayer is real."
It was a simple message that might well have been delivered from the balcony of St. Peter's Basilica by humble Pope Francis. 
But the venue was a school in New York City, and the speaker was Christine Rich, co-founder of "wearable blessings" producer My Saint My Hero.
The third- and fourth-graders at East Harlem's Our Lady, Queen of Angels School received the message with open hearts. They were preparing for a visit from Pope Francis and were praying for him. On the students' wrists were the World Meeting of Families bracelets that Rich had given to the children and which will be blessed by the Holy Father during his visit to the school tomorrow. 
Read more here.