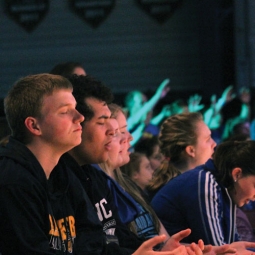 Franciscan University of Steubenville is marking a milestone this year, and the entire Church has reason to celebrate.
The Ohio university is commemorating the 40th anniversary of its summer conferences which, since their inception in 1975, have fueled the faith of more than 500,000 deacons, seminarians, priests, teens, young adults, catechists and adults. This year alone, 53,000 people at a minimum will be reached.
What started as a regional assembly of Catholic priests has burgeoned into an array of wildly popular and formative conferences — which will meet this year in 11 states and Canada. Conferences typically offer adoration, Mass, the sacrament of reconciliation and talks by well-known speakers.
Read more here.