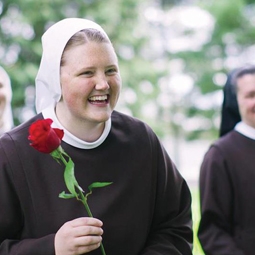 Whom do I know who would make a great sister? Who radiates the joy of Christ?"
Imagine Sisters wants to know.
The Web and campus-based resource — with a team comprised of sisters, young women and seminarians who want to express the joy of becoming a sister — was created to inspire and support vocations to Catholic women's religious life. Imagine Sisters reaches more than 100,000 viewers weekly through its website and Facebook page. The organization strives to heighten the profile of "sisters on fire for their faith" in order to show young women the beauty of the religious vocation.
Read more here.