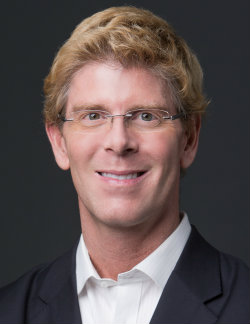 Jay Richards is a Senior Fellow at the Discovery Institute and the director of the Institute's Center on Wealth, Poverty, and Morality. 
In addition to editing the award-winning God & Evolution: Protestants, Catholics and Jews Explore Darwin's Challenge to Faith, Richards has authored several books, including the best-selling Indivisible: Restoring Faith, Family and Freedom Before It's Too Late.
Richards holds a master of Divinity degree, a master of theology degree and a Ph.D. in philosophy and theology from Princeton Theological Seminary.  A convert to the faith, Richards and his family entered the Church three years ago at the Easter Vigil. The experience has been, he said, "an enormous blessing" for his family.
Read more here.