There was a time when a single 6 ounce box of Good & Plenty candy was enough to satisfy my craving.  But, sadly, that's no longer the case.  I don't even bother keeping those puny single serve boxes on hand anymore.  Instead, my Good & Plenty stash is now comprised of 14 ounce bags.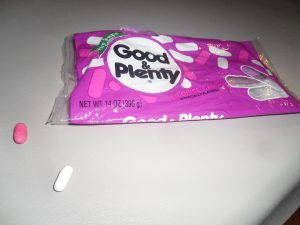 Clearly, my fancy for Good & Plenty has become an addiction.  But I would not admit that I had a real problem until a certain telling incident took place last Friday.
I was sitting at my computer, writing an article and drawing inspiration from my last bag of Good & Plenty.  Soon I was polishing off the dregs, and a feeling of panic began to well up inside me.  I looked around for a G&P candy.  Just one candy was all I needed.  I promised myself that I'd eat that one candy, then kick my habit for good.  Suddenly – oh joy! – I spotted a Good & Plenty candy! It must have slipped from the bag while I was munching and fallen onto my computer mouse.  I grabbed for it.  But it was a stubborn old thing, and would not let me pick it up.  Instead, it clung to the mouse, all the while taunting me with its shiny pink goodness.
Then I realized with horror that the Good & Plenty candy wasn't candy at all.  It was the scroll wheel on my computer mouse. Ah, wretched lookalike, to fool my eye and tease my appetite!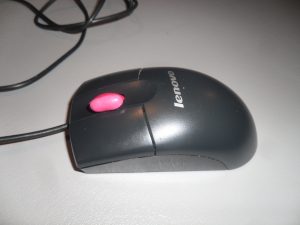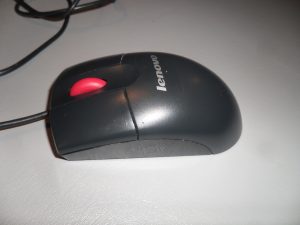 Compare the plain and candied scroll wheels and tell me:  Can you blame me for being fooled?