...and too old to run through the sprinkler and call it a bath.
He's your tween-aged son.  His birthday gift wish list doesn't include a set of little army men. It does include the Revenge of the Resurrected Aliens of Hyper-Destructive Chaos first person shooter video game, but you aren't about to buy him that.
Buy him this instead: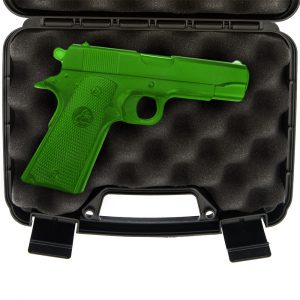 It's a full-sized soap handgun that comes in a hard-shell, foam lined gun case, and it's available from chocolateweapons.com
Your son will love it.   
Go ahead.  Make his day.