T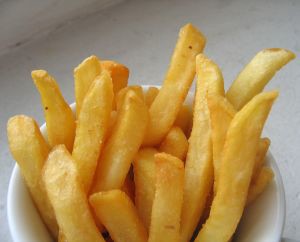 he wafting aroma of boardwalk fries had caught the attention of 13-year-old Leo, the Stupendous Human Disposal for All Things Edible and Sub-Edible.
"Hey, Dad, can you buy us some fries?"
"Us" consisted of Leo and his eight brothers and sisters.  "Some" would mean three large cardboard bucketfuls, totaling in cost about a third of a day's wages.
Read more here.