And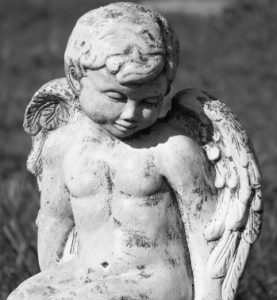 how is the little one enjoying vacation?"
I was lying on my back on a hotel room bed, with one hand holding the phone to my ear and the other hand resting on my pregnant belly.
"He's liking it just fine, Mom," I answered.  Then, feeling a small quiver of movement below my navel, I added, "And he says 'hello' to his grandma."
Exactly three weeks later I was again lying on my back, this time on a hospital room table.  I was afraid to look at the monitor, so I fixed my eyes on a corner of the ceiling and tried hard to think of pleasant things. 
Read more here.