Year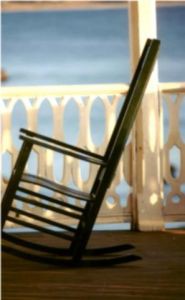 s ago I decided to pay a visit to my brother, who had just moved with his wife and young daughter to a new house.  I rang the bell and my sister-in-law answered the door.
"Joe's upstairs," she said, "in the closet."
The closet?   I climbed the stairs and followed the sound of turning pages.   Sure enough, there was Joe, sitting crossed-legged on the floor of a walk-in closet with "National Review" on his lap and a cup of espresso in his hand.  Beside him were a Snickers wrapper and an outdated box calendar with a cartoon on every page.
"Welcome to my space," he said.
Read more here.