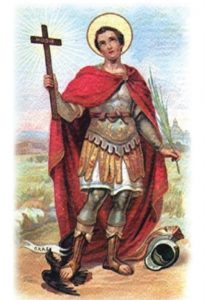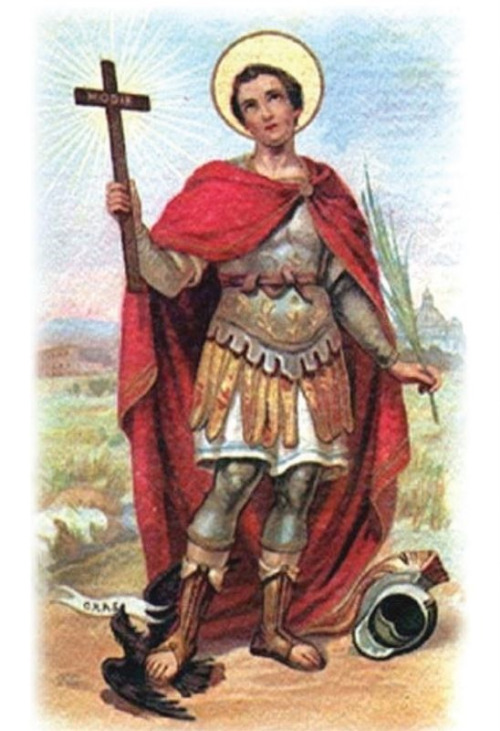 This is the year I'm going to do it: I'm going to lose wait. Wait is what a procrastinator chooses to do when he really ought to be accomplishing something. For us diehard dawdlers, the compulsion to wait is as much a part of us as the jiggle in our arms or the dimples on our thighs. It's as difficult to rid ourselves of this tendency to "put off until tomorrow" – or maybe the day after – as it is to rid ourselves of extra pounds.
In order to attain my wait loss goals,  I promise to do the following:
–Firm up my resolve to change;
–Jog steadily towards my goal without dawdling;
–Tone down my excuses for not getting things done on time;
–Train myself to stay on schedule;
–Lift my voice in prayer to St. Expeditus, patron saint of procrastinators.
Note:  Expeditus was a Roman centurion in Armenia who was martyred on April 19, 303, for converting to Christianity. When Expeditus decided to convert, the Devil took the form of a raven and tried to convince him to delay his conversion until the next day. Expeditus declared, "I will be a Christian today!" and stomped on the raven. Icons of Saint Expeditus picture him holding in his right hand a cross imprinted with the word "Hodie" ("Today"), while under his right foot is a raven speaking the word "Cras" ("Tomorrow").
Are you a procrastinator?  What do you think of my Wait Loss Plan? Leave a comment and I'll mail you, in a timely fashion, a St. Expeditus holy card!